We've all done it. We've all subscribed to an email newsletter for one reason or another, but then stopped reading it. Sometimes, we send it unopened, straight to the trash folder.
Why?
Maybe it just doesn't fit your life anymore and you've meant to unsubscribe. Maybe the look or the content is just boring. Maybe it seems like all they're doing is pushing merchandise. Whatever the reason, they lost you.
If you have an email newsletter of your own, you work hard on each issue. It's not easy to pull the content together, and you want people to read it. But chances are, a portion of your reading list is treating your newsletter just like you're treating all those others.
Uh oh.
What can you do to create an email newsletter people will actually read?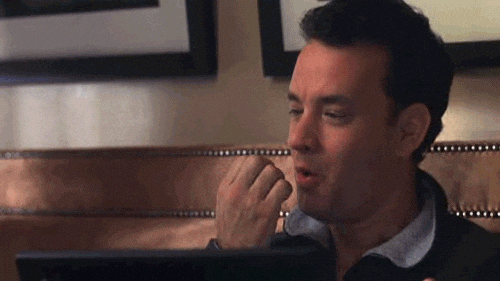 Step 1: Focus
It's tempting to tell everyone everything about your business, all the time. However, an email newsletter isn't the best way to do that. If you really want people to engage, you'll be better off focusing on niche markets. If you own a gym, create a newsletter targeting moms with young kids. Include ideal workouts, discuss childcare options, share class schedules that designed around the kids' school schedules. You get the idea. By aligning your business with specific interests, people are more likely to engage with you.
Step 2: Educate more, sell less
Save the self promotion for when it will do you the most good – a big sale, an exciting promotion, an announcement about a new product. Beyond that, try to make your email newsletter about education. Teach your subscribers about your products, your expertise, your industry and how you can help solve their problems.
Step 3: Fresh subjects = opened emails
The average person receives 88 emails per day. If you want to keep your email out of the trash bin, give people a reason to open yours. Fresh, creative subject lines that give subscribers an idea of the content of the newsletter translate into more clicks. It's as simple as that.
Step 4: Choose a main idea
It's a newsletter, so you should have a few calls to action. But you need to choose a main one, and it needs to be clear. This helps your subscribers know exactly what you want them to do.
Step 5: Keep it simple
Keep the design simple, clean and uncluttered. Give people enough information to capture their interest. They can click through to your website or blog for details.
Step 6: Make it easy for people to unsubscribe
You don't want anyone to unsubscribe. We know. But people WILL want to. Make the "unsubscribe" button clear and easy to find. People will appreciate the simplicity, and you'll be able to maintain a clean contact list. Think about the value of THAT.
People subscribe to your newsletter because they want to hear what you have to say. Give them what they're looking for, in a format that's engaging – and unlikely to end up in the trash heap. You'll reap the rewards.