What once seemed like a slam-dunk for advertisers quickly morphed into a love-hate situation. During the Facebook boom, everyone who was anyone ran Facebook ads. Then, the privacy issues. The hacks. Fake news. A country divided over gorillas, politics, and dress colors. Questions about the character of Facebook's upper management. Congressional hearings. Things turned sour. The New York Times accurately describes the current relationship status between Facebook and advertisers in Facebook's own words: "It's Complicated."
As digital marketing specialists, we've talked to countless business owners, many of whom have given up on Facebook advertising. Some don't want to be associated with accusations of improper handling of consumer data. Others simply don't think Facebook is relevant any more or that their ad dollars are better spent elsewhere.
On the other hand, we work on a daily basis with many businesses who see the value in Facebook advertising. We have the metrics to show the potential, and we have proven ways to advertise on Facebook (as well as other valuable platforms), while maintaining the highest standards of integrity and professionalism, as well as results.
Why should you consider including Facebook ads in your overall marketing strategy?
Facebook Ads are Surprisingly Affordable
Sure, we have clients who spend tens of thousands of dollars monthly on Facebook ads. We also have clients who generate a good number of high-quality leads for a few hundred bucks. When you compare the cost, not just to run the ads, but to generate high-quality ads, Facebook emerges as an excellent value. For example, if you advertise on YouTube or Instagram, you have to invest heavily in video production or high-end photography. You've got costs for voice overs, music to buy, and a considerable amount of time to edit videos and images, not to mention the time spent uploading. Google ads require multiple sizes and versions of the same image, driving up production costs. Facebook ads can be as simple as a photo and caption, or as complex as a well-produced video. But it is possible to keep costs low enough that even the mom-and-pop corner shop can afford it.
Sometimes, You Can Get 'More Than You Pay For'
If it's less expensive, it must be less effective, right? No, not really. Consider this: people are used to tuning out advertisements in most content. This is true online, as well as IRL (in real life). You barely pay attention to the billboards on the way to work, and you likely manage to ignore most of the ads lining the sidebars of your favorite news site, sports pages, and industry mags. But users do pay attention to what scrolls across their Facebook feed. They're looking for it. They're engaging with it. They want to express their opinions with Likes, Shares, Comments, and Emojis. They don't look at Facebook ads with the same apathy or cynicism. After all, this is where they connect with friends and share their innermost thoughts and feelings. They're more relaxed and less guarded. Simply put, Facebook ads are effective because they aren't ignored or discarded with the same ease as most other advertising platforms. Plus, you can easily target those most interested in products or services like yours. You aren't just "spraying and hoping". You're reaching only people with a reasonably good likelihood of being interested in and able to afford what you've got to offer. More on this in a moment …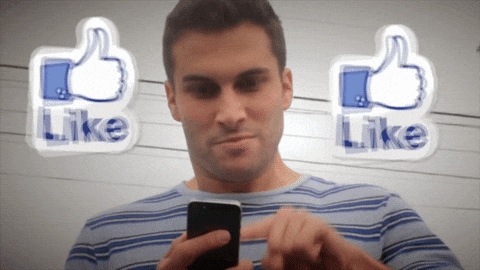 Facebook Supports All Your Other Marketing Efforts
Facebook literally fits within any marketing strategy you're aiming for. Whether you've got written content to promote, a killer new website, slick videos, or just some snapshots of your warehouse or showroom, Facebook has options for getting it in front of the widest possible audience and the audience most likely to want what you've got. Almost three billion active users, folks. Three. Billion. Active. Users.
Facebook Offers Powerful Targeting Options
Due to the aforementioned privacy concerns, Facebook has (and continues to) change their targeting options. For instance, we used to be able to target directly to certain income levels. Now we cannot. We used to be able to target only homeowners, now that isn't an option. However, there are some amazing work-arounds that perform as well, sometimes better. You just have to understand those work-arounds. Want to advertise only to working-class moms in suburban Topeka? Want to target only middle-aged men who own motorcycles? People who birdwatch in the Appalachians? Those who participate in rattlesnake festivals in Lower Alabama? Yeah, we can do that. In fact, we can even help you target the hidden markets for your audiences that you never even thought of. Did you know that racquetball enthusiasts are most likely to DIY home building projects? Did you know that people who follow Zillow are most likely to buy a hot tub? We do. And that's just the beginning of what we do all day every day for our clients.
Come on. Get Smart! Don't dismiss Facebook advertising, and turn to us for this and many other marketing strategies to take your business to new heights this year. Get your free, no obligation consultation now.