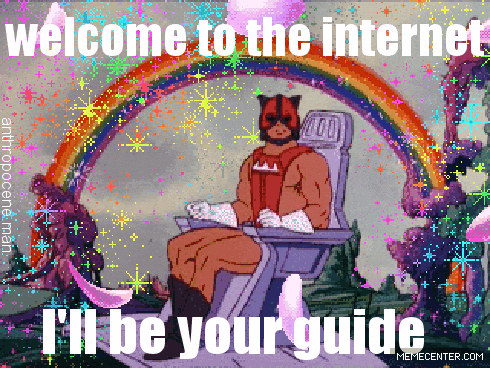 Being a savvy business owner, you know that being on social media is crucial but have you wondered which networks you need to be on? Do you really need to have a presence on all social networks? To be an active participant on every available network, you could easily hire a large, full-time social media team to manage your accounts. Would it be worth it?
Nope. That would be a waste of resources, because in truth, the only social networks where you need to be active are the ones that your target demographic are on. If you're active on Snapchat but your target audience isn't there, that doesn't help you one iota.
With so many choices—Facebook, Instagram, Pinterest, Snapchat, YouTube, Twitter, and counting!—how do you know which social networks will pay off for your business? It might be simpler than you think. As long as you know your target demographic and which social networks they're active on, you know which ones are important for you. And we've done the work for you! Check out this breakdown of the most popular social media platforms.
…Coming in at #1. . .
Facebook!
You're probably not surprised at that. According to the Pew Research Center, Facebook is the most popular social media network in America with 68% of all Americans using the network and roughly 75% of those users being active every single day. When you take a look at the specific demographics, (see the fact sheet here), you see that 78% of Americans aged 30-49 use Facebook while only 27% of this age group are active on Twitter. So, if your market is adults in the 30-49 age bracket, Facebook is imperative for you but Twitter, not so much.
YouTube
Would you be surprised to know that the second most popular social network in the U.S. is YouTube? If you think about it, it makes sense. Thanks to YouTube, there's never been an easier way to get a tutorial in a split second  – for free! Users from the very young to the very old can all be reached via YouTube.
You might be thinking, "Making and editing videos is a lot of work." But here's the thing to remember: YouTube gives you the chance to show potential clients that you're the expert in your field. When you put out informative video content introducing products, showing proper techniques, and helping people troubleshoot issues they may run into, they start turning to you for your knowledge. Then, because they trust you, they stay to buy your products and services.
Instagram
Another popular social media network across most demographics is Instagram. This network is growing and, if you're not currently on Instagram, it might make a lot of sense for you to join! In 2016, just 28% of Americans were active on Instagram. Last year that number had risen to 35%. It's especially popular among women. The key to Instagram success is to be able to produce visually-appealing content as it's a very image-centric social platform.
Snapchat, Twitter, and others
While Snapchat, Twitter, and other networks are still very popular with some users, the demographic narrows on these. Here, you'll mostly find teenagers and users in the 18-29 age bracket. If that's the group you're marketing to, you definitely want to be on Twitter! However, we understand that most businesses are marketing to an older, more financially-established demographic, in which case, you can feel safe to focus on Facebook, YouTube, and Instagram.
There are ways to target your demographics even more specifically within these platforms, optimizing your ad spend and maximizing your ROI. That's where The Get Smart Group comes in. We're experts at finding and targeting the best possible targets for your ads.
For a more detailed demographic breakdown, take a closer look at the Pew Research Center Study.
Hopefully, this article has helped you know which social media networks to focus your resources on. If social media really isn't your thing, you can still win at social network marketing! How? Get Smart and let us do the hard work for you. For more information, start with our free 30-minute consultation!